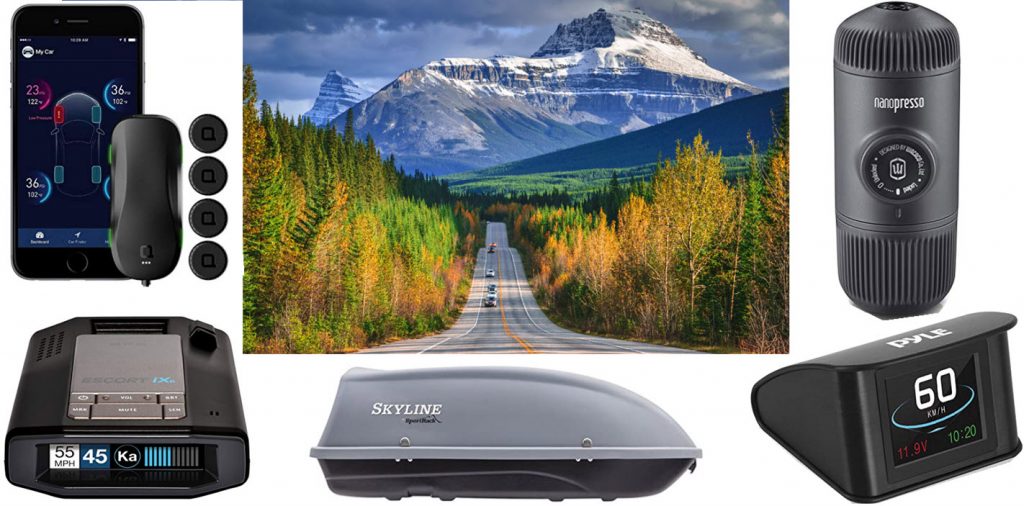 Ever planned for a road trip? Road trips sure are fun to go on but you require carrying a lot of gadgets in your cars. The gadgets maximize your comfort and make your experience simply the best. All you have to do is get a few car gadgets and you are ready for an adventure. Select good quality car gadgets to improve the comfort and experience of your road trip behind the wheel. We have sorted out a list of car gadgets that are a must-have before going on a long road trip .
Accessories that will make your road trip fun and worthy
Smart HUD display
A must-have car gadget that will make your road trip experience fun, will transform your smartphone into a head-up display for the vehicle. Contains GPS facility and supports both android and ios devices. You can also receive calls, text messages, and control music with this amazing device.
Rooftop cargo
Who goes on a road trip without a rooftop cargo? This is another must-have accessory of the ultimate road trip. This rooftop cargo accommodates all of your belongings without taking space inside the car. This is a stylish and easy to mount ultimate road trip accessory for road trips. This rooftop cargo comes with a lock to keep the things safe and secure. This rooftop cargo has an opening from both sides which allows easy access to your belonging from either side without causing any hassle.
Car vacuum cleaner
Carrying a portable vacuum cleaner is must accessory for an ultimate road trip because when you opt for long road trip eatables may fall into your car and you can easily remove them with the help of a portable car vacuum cleaner. This is lightweight, easy to carry, and easy to use. All you have to do is plug it in the car's 12-volt outlet and it will be able to clean both the dry and wet debris of your car. This handheld vacuum cleaner is made especially for the interior of the car and comes with torchlight to make it easy to clean.
Alexa enabled car charger
This is a dual-port charger that is plugged into the cigarette lighter charging your devices while also providing you with several other skills. Also offers voice control navigation, hands-free calling and music streaming, etc.
Auto hybrid coffee maker
This is a must-have road trip accessory for all the people who love coffee. This is specially designed for cars. All you have to do is plug this device into the cigarette lighter and you are good to go. This will provide you with the best coffee in just 2 minutes.
Tire safety monitor
A car gadget that is also another must-have while you go on a road trip is a tire pressure tracker. This smart tire safety tracker detects the slow leaks before it is too late. This device will save you from a lot of trouble while you are on the go.
Breath analyzer
A breath analyzer is for all those people who are fond of drinking. This car gadget will enable you to know whether or not you are eligible for driving. This will analyze by your breath whether you are capable of getting behind the wheel after drinking.
Range radar detector
This is the most trustworthy accessory for a road trip because it lets you know about the rush, the signals, and the speeding ticket on the highway.
Dash camera
The dash cam is one of the best accessories that you should have while going on a road trip it records the videos while you are on a trip and this can become evidence in case of an accident.
Car kettle boiler
Another must-have car gadget before going on a road trip is the kettle boiler that helps you boil water for tea and keeps it warm.
Inflatable car bed
To get extra comfort during your road trip you can have this amazing car bed on which anyone can lay down when tired.
Universal Vehicle Smart HUD Display
This device comes with a hassle-free plug and plays operation.
All you have to do is place this unit near the dashboard.
It is powered using the included cigarette lighter USB cable.
It syncs automatically when the engine is turned on or off.
This device contains 2.6" LCD, displays speed, distance, trip / local time, voltage, and much more.
The LCD offers clear visibility both during the day and night.
Contains a built-in compass that has GPS navigation to aid the driver for directions.
This device comes with a dual-core processor for real-time driving data.
This HUD display device is universally compatible with all automobile cars, trucks, vans, and trailers.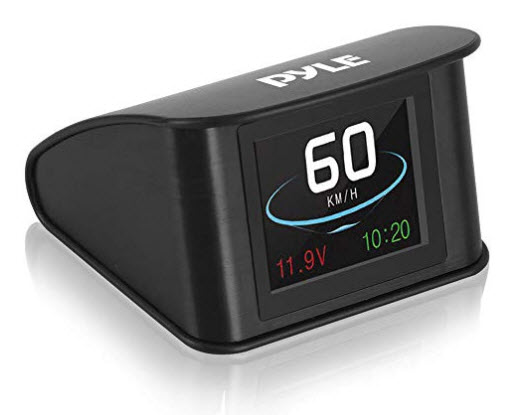 SPORT RACK SR7095 Skyline XL Cargo Box
This cargo box is made up of high-density material for perfect stability.
This cargo box also has a passenger-side opening for easy access.
This cargo box is easy to attach and detach from the vehicle.
This cargo box also has a lock to secure contents in the box.
This cargo box also has a U- bolt mounting hardware kit to install a skyline cargo box.
Read the guide before installing the skyline cargo box.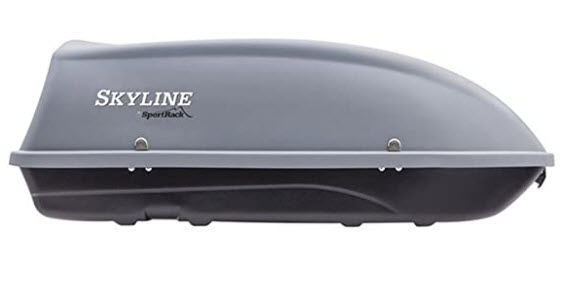 This is a 120W handheld car vacuum.
This vacuum has 7000PA strong suction capacity.
This car vacuum cleaner absorbs dust, pet hair, sand, gravel, food debris, liquid, mud, dirt, sand, etc very easily.
This is a cordless car vacuum cleaner that provides easy movement.
This vacuum cleaner has 3 attachments for a different purpose.
This vacuum cleaner also has a flat nozzle that is used for narrow gaps, corners, and liquids.
This vacuum cleaner has a brush nozzle for cleaning fur on the sofa, carpet, or bed.
This vacuum cleaner also has a soft long tube for cleaning dust particles flexibly, can also be used to clean the place that hard to reach.
This vacuum has a high-density filtration HEPA filter and 360-degree cyclone technology, to separate the air and dust quickly without clogging the filter, for purification and release of fresh air.
You can easily detach and watch the HEPA filter.
This vacuum cleaner is durable and can be used for a very long time.
This vacuum cleaner has a rechargeable battery and can be charged quickly.
This cordless vacuum cleaner takes only around 3-4 hours to get fully charged.
You don't have to worry because the battery won't die halfway while you are cleaning the car.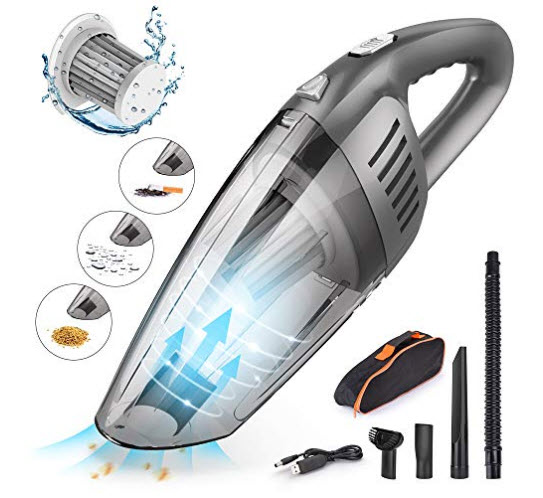 Muse Auto Alexa-Enabled Voice Assistant for Cars
This Alexa enabled voice assistant contains over 30,000 voice skills in the car like news briefings, weather, and games, etc.
This device is very easy to install and is compatible with many vehicles.
Muse auto connects to the car's existing stereo system via Bluetooth, USB, or an Aux input.
With this device, you can control the garage door, lights, locks, and more from the convenience of the car.
All you need is a smart phone with a data plan and a free companion app.
This device is compatible with both Android and ios devices.
This device also comes with 2 ports USB charger due to which you can charge the phone.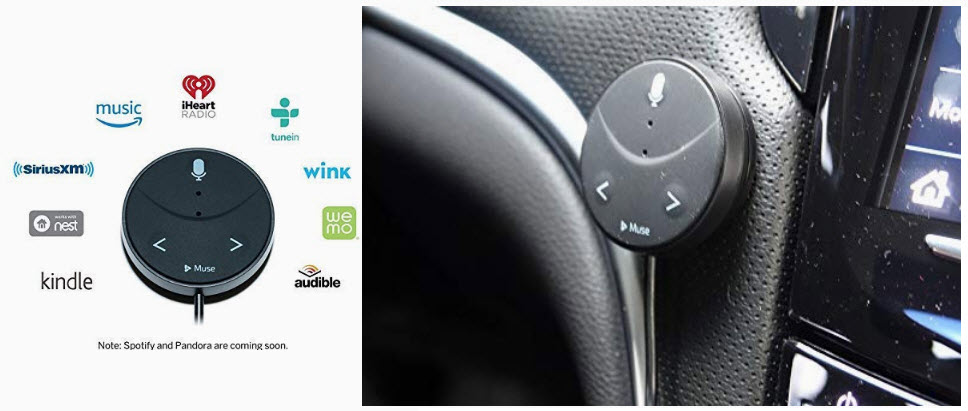 Wacaco Nanopresso Portable Espresso Maker
This portable coffee maker needs no battery or electricity because it is operated by manual assistance only.
This is one of the most versatile espresso machines ever, now you can get the most perfect espresso ever.
This portable Auto Coffee Maker works finer with ground coffee.
This portable coffee maker is very easy to use.
This coffee maker with brew perfect coffee cups for you even if you can on the go.
This innovative new model requires 15% less force to pump compared to previous models.
The components of this coffee maker are easy to separate for cleaning purposes.
This is a must-have when you go out for a long trip.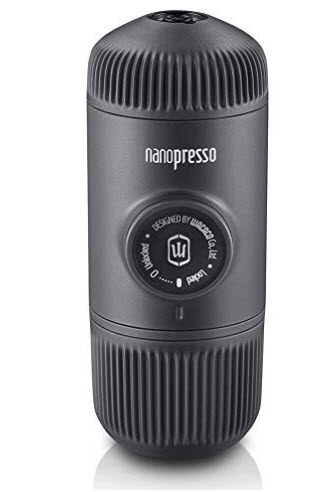 Nonda ZUS AccurateTemp Smart Tire Safety Monitor
This is an incredible device that is used to tell real-time tire pressure (PSI/kPa/Bar) and temperature (°F/°C) alerts to warn you of tire pressure issues.
This device also has slow leak detection enabling the ZUS APP to accurately detect any slow leak.
This is very easy to install, there are 3 easy steps to install this. It can be installed within 10 minutes.
This device has upgraded 4 external cap sensors which makes it a more durable and robust, model.
This is a universal type device that can be installed in every car.
This device is easy to use and maintain.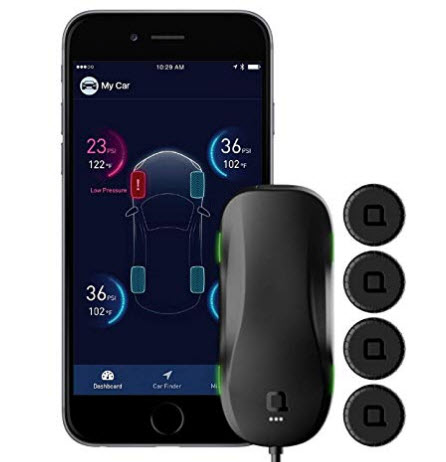 This amazing device uses the same police-grade technology that is used by hospitals, clinics, and even law enforcement.
This detects the trace amounts of alcohol, reliably handles high BAC levels.
The warm-up time is 10-20 seconds and the blowing time is 5 seconds
This tracer is very easy to use and uses triple batteries.
You can use this tracer to know whether you are fit for driving or not.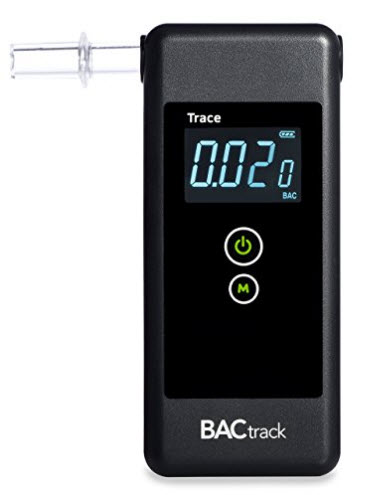 Escort IXC Laser Radar Detector
This device is compatible with almost all cars.
This device will create crowd-sourced alerts and a constantly updated database of real-time user-generated alerts.
You can always stay connected to the roads with this highly efficient device.
The radar detection will be customized according to your driving style.
This device contains GPS intelligence, IVT filtering, and auto sensitivity to eliminate false alerts.
To know what lies ahead on the road you can join the community of drivers.
With this amazing radar, you will be able to know the red light and speed camera locations, speed limits, live traffic updates, and police Radar.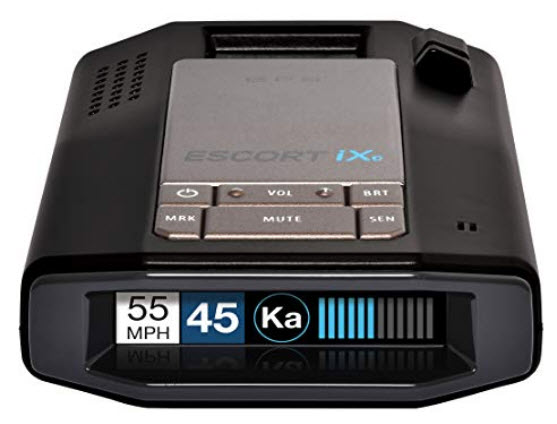 Car DVR Rearview Mirror Video Recorder
This has a 4.3" screen, very easy to use, and has a user-friendly interface for quick recognition.
This is easy to view and provides you with evidence when it comes to an insurance claim.
This supports 128GB of micro SD memory cards and has longer recording time than other devices.
This device is responsible for back to back recording without missing any record.
This starts recording automatically when the ignition is turned on and is switched off once the ignition is turned off.
It comes with 2 different cameras that are responsible for recording from two different views.
This device provides HD picture quality.
This device comes with a G sensor that is responsible for recording video and automatically locking it during a collision or accident.
This electric heating cattle contains a capacity of 1200 ml.
This electric heating cattle is portable and travel friendly, a must-have for long road trips.
This electric heating cattle is perfect for 12V/24V power source cars.
This electric heating cattle has a light indicator that turns red when the water is boiled and will turn green to keep the water warm.
This electric heating cattle has a good insulation system and will effectively prevent the burn.
This electric heating cattle has a cap made up of high-quality silicone gel that is safe and non-toxic and provides excellent sealing properties.
The inside of the electric heating cattle is made of food-grade 304 stainless and PP material.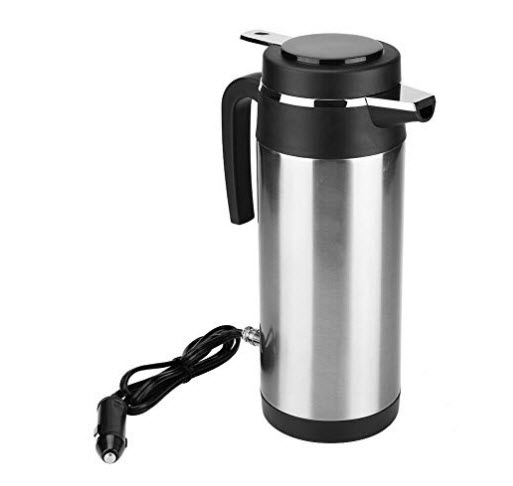 HIRALIY Car Air Mattress for Back Seat 
It's a universal car mattress that fits the back seat of almost every car.
This inflatable car blows up mattress has dimensions of 53.94 x 34.25 x 17.72 inches.
This car mattress is made with three layers of wear-resistant material and is durable and won't leak.
This air mattress is very easy to clean, can be cleaned with a damp cloth.
This air mattress also comes with an electric air pump so it becomes easy for you to inflate it and takes about 2 minutes only.
This air mattress also has a carry bag in which you can store it for your next road trip.
You can adjust the firmness according to your needs.
This is ideal for both indoor and outdoor use.
It has a total load of 440 pounds.