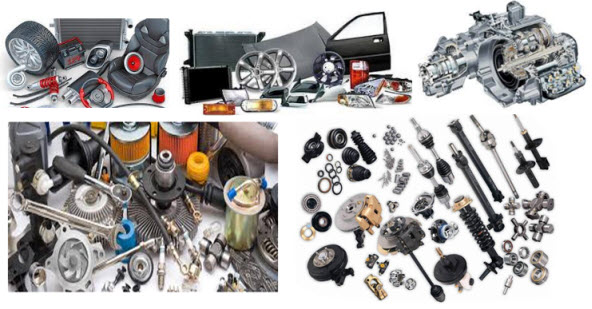 Maintaining a car requires a number of tools and auto parts. For the safe and smooth driving you need to know your vehicle and its parts. If the spark plug needs a replacement? Are you noticing a noise coming from the engine? Are the brakes working properly? In any case or need; car have to be replaced or treated with a part just right for the vehicle. Some of the car models are common and their parts are easily available in the market. While, you might own a unique car or model whose spare parts cannot be found easily. For all of the car needs a right place to shop is where you can pick the perfect car parts in Pakistan.
As it is the era of online shopping, buyers can also have car parts online in Pakistan. Shoppingexpress.pk is the place to buy imported car parts in Pakistan where consumers can have everything for their Honda, Suzuki, Ferrari, Ford, Chevrolet, Mustang, and Dodge and any other. Now the car owners can have imported car parts in Pakistan for wheels such as Car, Truck & SUV Tires and Wheels, Snow Chains, Tire Pressure Monitoring (TPMS) and other Wheel & Tire Care products.
Whether the car need a Performance Part such as Brake System, Exhaust System, Filters, Fuel System, Ignition Parts, Shocks & Struts and Suspension or Replacement Parts like Body & Trim, Brake System, Exhaust System, Filters, Lighting, Suspension & Chassis, and Wiper Blades and more; shoppingexpress.pk has everything in imported car parts in Pakistan.
Repairing and maintenance parts selected by the experts are really helpful for the shopper as they can have professional guide. Online store has those top rated and preferred imported car parts in Pakistan for the Truck like Cargo Management, Deflectors & Shields, Grilles & Grille Guards, Tonneau Covers, Towing Products & Winches, car phone mount and Truck Wheels.
A complete range of car parts and accessories online in Pakistan include interior and exterior stuff for the vehicle that include Air Fresheners, Cargo Liners, Dash Mats, Floor Mats, Gauges, Seat Covers, Steering Wheels & Accessories, Car Covers, Deflectors & Shields, Grilles & Grille Guards, Lights & Accessories, Running Boards & Steps, Wax, car diffusers and Towing Products & Winches.
Most popular automotive parts and Car Tools are imported from Amazon and Aliexpress in Pakistan that has complete range, whatever is required Diagnostic & Test Tools, Engine Tools, Garage & Shop, Hand Tools, Jump Starters, Battery Chargers & Portable Power and more Tools satisfy the buyers' demand. The sellers are geared up with the performance and quality to help your vehicle or automotive for the smooth running.
Keep the vehicle moving and always reach your destination on time with the best quality parts for longer life of the car. It is simply not something you can compromise on. Check out the best imported car parts in Pakistan collection online to support the ride of your life and take care of your car!
Best Brands of Car Parts:
Southern Car Parts
MPA
Swedish Car Parts
Generic
LARATH
GOOACC
Amico
Redcat Racing
Car Parts Discount
uxcell
Angstrom Autohaus
Ssangyong Motors
Dr Dry
DR